Comprehensive End Of Tenancy Cleaning Package In tw9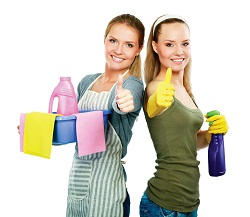 Want Professional End of Tenancy Cleaners in Richmond?
At Carpet Cleaning Richmond, we understand that you want to move out of your old house, while still getting your deposit back. To make sure this happens, our professional cleaners can assist you with leaving your rented property the way it was when you moved in. No matter how big or small the job is, our end of tenancy packages are individually tailored to suit your needs. We provide professional end of lease cleaning services for TW9, offering a high standard of cleaning for all parts of the house, from the bathrooms to the kitchen, living room and bedrooms.

Not only do our experienced cleaners ensure that your house looks as good as new when they leave but if anything from unexpected repairs to steam cleaning is needed then we will also be able to help you with that too. From carpets and furniture to hard floors and appliances we have an extensive range of end of tenancy services available to you in Richmond.



Our friendly cleaners take pride in the quality of their work and will always strive to make sure that you're happy with what they've done before they leave. They are aware that even one missed area can mean a full repeat service and possibly extra fees. That's why they go above and beyond every single time and guarantee that no expense remains unturned when they're finished with the job!


Why Choose Our End of Tenancy Cleaning Services?


We offer high-quality yet affordable end of tenant cleaning services in TW9. Our team have many years of experience behind them which means there are no jobs too big or small for us - we promise great results every time! We understand that every situation is different, so we always approach each job on its own merits and tailor our end of tenancy packages accordingly.



If you're looking for an outstanding clean in Richmond, then look no further than Carpet Cleaning Richmond. Our professionals use modern equipment and up-to date products, so anyone who uses our services can trust in the fact that the job is being completed to a high standard each and every time. And it isn't just about getting ready for an inspection either, our cleaners are perfect if you want to give your old house a thorough spring clean before you move out as well! Just drop us an email or call
today and book an appointment; our cleaners will arrive punctually and won't let you down!